Collections
Shop for artwork based on themed collections. Each image may be purchased as a canvas print, framed print, metal print, and more! Every purchase comes with a 30-day money-back guarantee.
About Kathryn Donatelli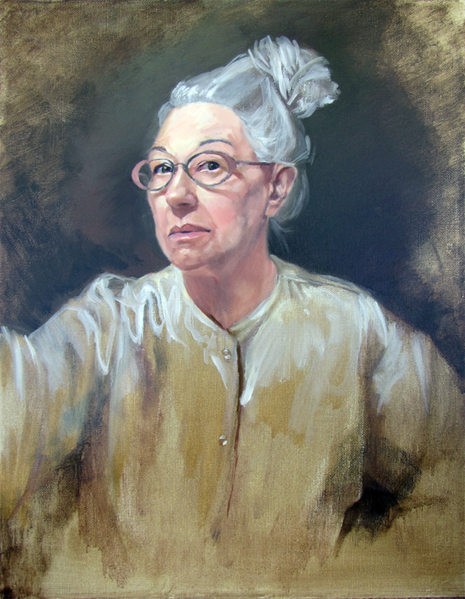 In my estimation being considered self taught is not necessarily something to brag about. I call it learning the hard way and never quite knowing the right stuff that would make the whole process more enjoyable.

By the time I entered high school I was quite developed in rendering in black and white with pencil, charcoal and ink. I used color less often but did experiment in pastels and watercolor. My strengths appeared to be realism and making pictures that looked like photographs. The technical aspect of that came easily to me. I had yet to learn all of the other elements that give a work of art its charm, poetry, creativity, expression, style and overall charisma. The next 50 years of my life was a learning process that sent me in search of the answers to what gives a work of art its mystery.

Painting is a struggle for me because of how much of it I've had to figure out on my own along the way. During the years I stumbled upon teachers that offered local workshops and did have the opportunity to learn advanced color theory that wasn't taught in school and a really good drawing class that showed me certain exercises for accessing mastery. One thing I did learn just last year in a workshop I took with master portrait artist David Leffel is to stop painting when I'm not sure what to do next. Only to resume once the solution occurs to me. Never thought of that on my own. How valuable that information is and it is only a tiny part of what I learned from him during that 3 day workshop. Learning from the masters is the only sane way to get an education, in my opinion.

In 1986 I relocated to Los Angeles from New Jersey. At the time I was working as a creative director for retail publications but never lost sight of my desire to be a fine artist. In just a few short years of moving to Los Angeles I left the publishing business and set up my own portrait and mural company. Between 1974 and 2001 my portraits had been accepted into juried shows in New York City, New Jersey and Los Angeles. I was a member of the California Art Club, Los Angeles Art Association and Gallery 825. My portrait work hung in the hallways of the Los Angeles County Museum of Art Rental and Sales Gallery for the enjoyment of the gallery staff who chose to hang it themselves. I was commissioned to paint hundreds of portraits including such notable clientele as Jo Marie Payton of the TV Series "Family Matters" Dick O'Neill, noted actor of the TV series "Cagney and Lacy", along with Glynn Turman, actor Joseph Caligiuri, retiring CEO of The Litton Corporation; William Bailey, retiring Chief of the Sheriff's Department and David and Elaine Marmel who produce the Mrs. America Pageant.

I discovered that I loved painting murals after moving to Southern California and became aware of all the public murals that are plentiful in this city. The Metropolitan Water District hired me to design and lead 30 art students in the painting of a mural entitled "The Story of Water" which was dispayed around the outside of the current location for two years while that building was being constructed. The mural was 285 feet long and took 5 months to complete. On one of the sections I painted the portraits of 5 of the students that were involved in the project and we were featured on national TV and published in the Los Angeles TImes. The experience of working with those art students and being a part of that project was such an honor. I still hear from some of them even though its been 17 years. The mural is now in storage waiting to be installed permanently at a visitor center in the Owen's Valley.

The most unusual and unexpected mural I have ever had the good fortune to be commissioned for was a special project of the Los Angeles Sheriff's Department in the Lynwood County Jail. The site of the mural is inside of one of the modules that housed Veterans of the United States Armed Forces. A one thousand square foot mural depicting scenes such as the raising of the flag at Iwo Jima, the Vietnam Memorial, Desert Storm, and fireman raising the flag at the site of the World Trade Center, among others, was designed and painted under my direction by 13 inmates that assisted me. Sheriff Lee Baca presented me with a certificate from the Sheriff's Department recognizing my attention to detail and inspiring and uplifting incarcerated Veterans. I had never worked with incarcerated men before and it was rewarding to inspire their creativity and help raise their self esteem.

Currently I am part of a company that is painting a mural in The Misfit Organic Restaurant in Santa Monica, CA. I'm part of the design team and I'm painting the figures and the other artist is painting the landscapes. This collaborative project is very close to my heart because the subject of the mural is inspired by the American Impressionist Illustrators of the 1930's including Howard Chandler Christy that painted the murals in the Cafe de Artistes in New York City. The images are of young innocent women frolicking in the woods and secluded streams and ponds. Lots of fun, excitement and major challenges of painting nearly 1000 square feet eighteen feet up in the air plus 9 feet high to the ceiling. Being up on the scaffolding and using a scissor lift to hoist me up there has provided many humorous moments and lively conversation.

Portraits have always been my first love and they will be my last. I also enjoy landscape and still life and love to incorporate one of both into the portrait I am painting. One of my favorite paintings, "The Boating Party" by Renoir includes all three genres, portrait, landscape and still life in the most delightful way. The most wonderful light of the outdoors when it plays across the features of someones face and garment provides a truly fascinating complexity of color, form, structure and depth of field. There is also something to be said for the portrait with the simple environment of a single color story. The face tells it all, the expression draws the viewer in and suddenly we know that person. We are alone with them one on one when our private thoughts are interrupted by the realization that we are the only one in the conversation. We walk away with a new awareness of ourselves. A great portrait does that and more for the viewer.